Cyberthreats Are Everywhere. So Are Cybersecurity Jobs – If You Have The Skills
If you're looking for a tech career that promises to be in high demand for years and decades to come, consider pursuing a cybersecurity job. Cyberattacks, ransomware, data breaches, and other threats pose costly and disruptive risks to businesses of all sizes and in every industry. And those threats are constantly evolving and becoming ever more sophisticated.
As such, an increasingly technology-dependent and vulnerable world will need a growing army of cybersecurity experts to combat the hackers and scammers who can bring a business to its knees with the click of a mouse.
According to the U.S. Bureau of Labor Statistics, "employment for information security analysts is projected to grow 35 percent from 2021 to 2031, much faster than the average for all occupations." The Bureau projects that there will be an average of 19,500 openings for information security analysts, or cybersecurity experts, each year over the next decade.
With such tremendous growth projected in the next ten years, cybersecurity is one of the most popular career opportunities in technology.
Given cybersecurity's critical importance and complexity, those seeking a cybersecurity job must possess a very specific and well-developed set of hard and soft skills. Those skills can come from education, experience, or a combination of the two.
Here is what you need to know and do to position yourself for success in a cybersecurity job:
What Does a Cybersecurity Job Involve?
Fundamentally, a cybersecurity job will involve protecting interconnected systems and networks from digital attacks and cyber threats. Daily tasks may include:
Implementing security audits across a company's networks and systems
Designing firewalls to prevent data breaches
Training coworkers on IT security best practices
Monitoring security systems to detect and act on vulnerabilities quickly
Related Reading: Simple Ways to Break into Tech Careers
Education Requirements
As with many, but not all, tech careers, a college degree is a significant asset when looking for a cybersecurity job. A bachelor's degree in computer science, engineering, or math is desirable, as is a master's degree in cybersecurity.
But a leafy college campus is not the only place where you can get the education needed for a cybersecurity job. Cybersecurity boot camps offer intensive training programs (four to 20 weeks for full-time programs, up to a year for part-time) that can equip you with the skills and education needed to succeed in the cybersecurity job market. These boot camps take less time than a four-year college and are significantly less expensive. According to a report by RTI International, the average cost of a boot camp is $11,900, far less than the $37,600 a typical four-year degree costs.
Similarly, certification programs allow you to establish professional credibility and increase your attractiveness to potential employers. As with boot camps, certification programs are of relatively short duration, and you can complete them while holding down a full-time job. Some examples of cybersecurity certifications frequently required for an entry-level cybersecurity job include: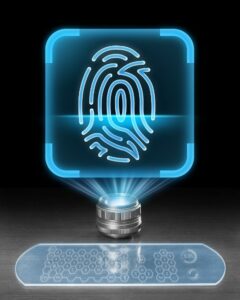 CompTIA Security+
GIAC Security Essentials Certification
Certified Ethical Hacker (CEH)
Cisco Certified CyberOps professional certification
As you advance in your career and gain more experience, you can also obtain advanced certifications, including Certified Information Security Manager (CISM), Certified Information Systems Security Professional (CISSP), and Certified Information Systems Auditor (CISA). All of these advanced certifications require at least five years of full-time experience in the cybersecurity field.
You Might Like: How To Get A Tech Job Without A Degree
Hard Skills Needed For a Cybersecurity Job
Unquestionably, you will need well-developed hard tech skills for a career in cybersecurity. As a foundation, you should have knowledge and experience with the following:
Information systems
Programming languages like Python, Java, Golang, and C++
Linux
Intrusion detection
Project management
Risk assessment
These skills provide a strong foundation for a career in cybersecurity. But your tech skills are only one of the things employers are looking for.
Related: 6 Coding Languages in Demand Right Now
Soft Skills Helpful For a Cybersecurity Job
Technical aptitude is indispensable for cybersecurity professionals, but so are the skills that facilitate collaboration, teamwork, and a positive working environment.
Building your "soft skills" and emotional intelligence can make you even more effective and impactful when you deploy your prodigious technical knowledge. Empathy, problem-solving, critical thinking, time management, active listening, adaptability, and well-developed communication skills are increasingly important to employers as they evaluate candidates.
Looking For a Cybersecurity Job? Look to GTN Technical Staffing For Help.
If you're looking for a cybersecurity job, GTN Technical Staffing can help you find the best opportunities in this growing tech field. Check out our IT & technical career search board or reach out to our team of experienced tech recruiters today.